Shop for Creative Gifts
Hair care is an ongoing battle that you must fight every day. In addition to washing and conditioning the hair, making sure it always smells lovely and fresh, avoiding overheating, and using suitable serums and oils are not that simple. The struggle is real, and we understand that maintaining a proper hair care routine can occasionally be challenging for almost everyone.
Don't worry! We have the top 10 hair care products available in Malaysia to make your hair gorgeous, wholesome, and absolutely amazing!
You might be interested to find out which are the popular hair care brands in Malaysia too.
OLAPLEX No.3 Hair Perfector Treatment
OLAPLEX No.3 Hair Perfector Treatment is a fan favourite thanks to its key elements, which assist to strengthen and protect the hair from within, restoring damaged strands to decrease breakage and provide a healthy shine. Unlike any other hair care product on the market, it uses patented technology to rebond the broken disulfide in the hair and is suitable for all hair types.
Website: https://olaplex.com/
Mise En Scene Perfect Serum
Mise En Scene Perfect Serum is a favourite serum among beauty experts and the ideal solution for a terrible hair day. This light serum is made up of 7 distinct kinds of naturally occurring oils, including argan oil, royal jelly and rose water. With its key ingredients, this hair serum effectively strengthens the hair and even eliminates split ends.
Website: https://ryo-miseenscene.com/
OUAI Hair Oil
OUAI's Hair Oil is a multipurpose oil that smoothes frizz and seals split ends for a high-gloss, super-smooth finish. It contains ama, baobab, borage oils and African galanga root extract which work to shield the hair from heat and UV damage.  In addition, you can apply the oil to your hair as an overnight mask for additional hydration. It is one of the best hair care products that you should not overlook.
Website: https://theouai.com/
Coco & Eve Like A Virgin Super Nourishing Coconut & Fig Hair 
Coco & Eve is a luxurious hair masque that works to strengthen, repair, and restore your hair. It aids in taming frizz and adding shine to dry, damaged hair that has been harmed by styling, heat, colours, and the environment. It's made from organic ingredients like virgin coconut and fig, and it's created with five important ingredients: coconut, fig, shea butter, argan oil, and linseed. You'll notice that your hair is silky and smooth with just one application.
Website: https://my.cocoandeve.com/
Kerastase Discipline Masque Oleo Relax Mask 
This rich masque from Kerastase is a hair treatment that may both heal damaged hair and shield it from heat damage. Rosa Canina fruit oil, Plukenetia Volubilis seed oil, and coconut oil are the main components of this product. It nourishes the hair with its deep penetrating oil-in-masque recipe, which provides intense treatment for smooth and lustrous hair. The outcome of this treatment product is likewise long-lasting and thoroughly restores all damages.
Website: https://www.kerastase.com/
L'Oreal Paris Elseve Total Repair Mask
L'Oréal Paris Elvive Total Repair 5 Hair Mask nourishes and restores damaged hair, making it softer to the touch and looking healthier. Thus, this mask thereby fixes the five main hair issues of split ends, lifeless, brittle, dull, and dry hair. Keratin and Ceramide are rich in this product, which rapidly revitalises damaged hair. Additionally, this mask internally heals every hair fibre, giving your hair additional nourishment and radiance. For individuals who wish to give their damaged hair extra care, this mask is perfect.
Website: https://www.lorealparis.com.my/
Oway Dandruff Remedy – Dry Scalps 
If you suffer from dandruff and a dry scalp, this hair care serum could be the solution. It is made by combining the goodness of Biodynamic Rosemary, Organic Willow, Biolin, and Almeth, which helps to alleviate scalp irritation and has antibacterial and anti-inflammatory properties, as well as a powerful toning effect on the scalp. Additionally, it is also quite helpful in boosting the regeneration of healthy and new skin cells, resulting in a healthier and healthier scalp. Try out this serum and be free from the dandruff issue.
Website: https://oway.com/en-us/
Ellips Hair Vitamin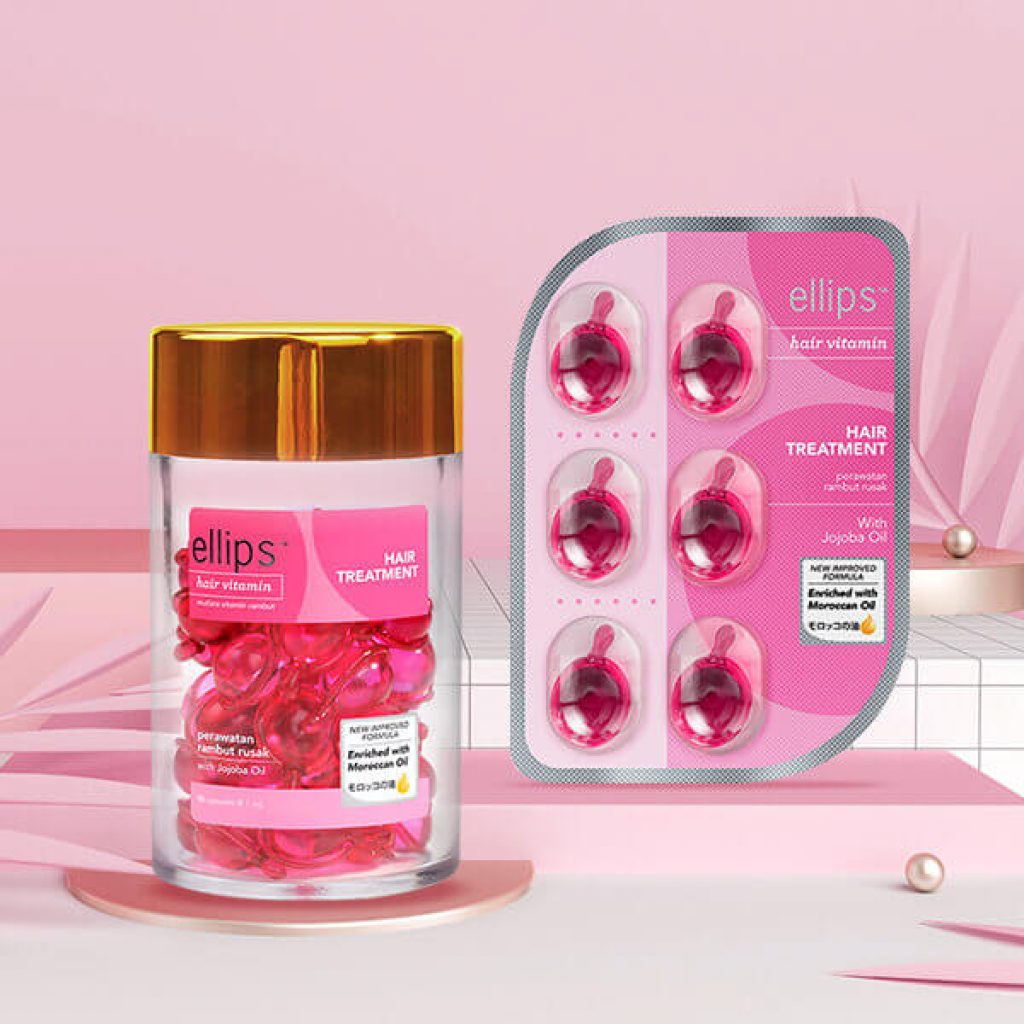 Ellips offers a wide range of hair vitamins. Ellips Hair Vitamin Hair Treatment with Jojoba Oil is not only inexpensive, but it also makes your hair lustrous and healthy. It contains Jojoba and Moroccan oil, as well as vitamins A, C, E, and Pro-vitamin B5, which help to repair and cure damaged hair caused by styling. Simply lather the oil and apply it evenly to your hair; you will notice an immediate improvement in the appearance of your hair, making it glossy and manageable.
Website: https://ellipshaircare.id/
Christophe Robin Cleansing Purifying Scrub with Sea Salt
Christophe Robin Cleansing Purifying Scrub with Sea Salt is a scalp detox treatment for sensitive or greasy scalps. It's infused with sea salt to stimulate blood circulation, exfoliate the scalp, and remove impurities. Furthermore, this treatment is formulated with 100% plant-active ingredients. It can also be used after colour treatment to relieve scalp itching and to remove chemical residues from the scalp.
Website: https://www.christopherobin.com/
Moist Diane Perfect Beauty Extra Smooth & Straight Treatment
Maintaining straight hair may seem simple, but it is also vulnerable to problems like frizzy hair. To achieve soft, smooth, and shining straight hair, a proper hair treatment is needed. This product contains Quinoa oil, which is extremely efficient at reducing frizzy hair and providing a deep moisturising treatment to the hair. Additionally, it gives the hair a cuticle keratin treatment, which is very helpful in repairing damages and reviving the natural moisture of the hair. Leaving the hair appearing healthy and vibrant.
Website: https://www.moist-diane.jp/en/