Shop for Creative Gifts
A gift card or voucher is the laziest gift you can buy for someone especially if you are running out of ideas (or time), or you just aren't too sure what he or she prefers.
From retail, e-commerce, food & beverage, travel to entertainment, we have compiled a list of gift cards and vouchers you can conveniently purchase online in Malaysia.
While you can refer to this compilation of gift cards and vouchers you can buy in-store, here's the list of e-gifts you can buy online – especially useful for last-minute gifting.
For your peace of mind, all gift items here are offered and sold directly by the brands, instead of going to a third-party reseller who might impose administrative or handling fees.
Most of the items here are digital gift cards or vouchers that your recipients can receive via email and redeem online, available in various denominations depending on your budget.
If you intend to bulk purchase instead, check out the list of gift cards or vouchers for corporate purchases here.
Top Retail Online Gift Cards / Vouchers in Malaysia
BookXcess
Value / Denominations: RM50, RM100, RM150, RM200. RM300, RM500, RM1,000
Order Online: https://www.bookxcess.com/collections/e-gift-cards
Watsons
Value / Denominations: RM30, RM50
Order Online: https://www.watsons.com.my/search?text=voucher
Sephora
Value / Denominations: RM20 to RM1,000
Order Online: https://www.sephora.my/gift-cards
The Body Shop
Value / Denominations: RM50, RM100, RM200
Order Online: https://www.thebodyshop.com.my/gift-ideas/e-gift-vouchers
LUSH
Value / Denominations: RM50, RM100, RM200
Order Online: https://lush.my/product/e-gift-card/
Swarovski
Value / Denominations: RM50 to RM1,000
Order Online: https://www.swarovski.com/en-MY/s-giftcardbuy/Swarovski-Gift-Card-/
ELEMIS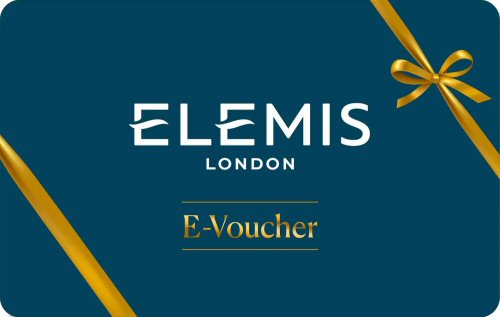 Value / Denominations: RM300, RM600, RM1,100
Order Online: https://my.elemis.com/elysium.search?search=gift+card
Top eCommerce Online Gift Cards / Vouchers in Malaysia
Grab
Value / Denominations: RM5 to RM80
Order Online: https://gifts.grab.com/my/
Shopee
Value / Denominations: RM5, RM10, RM25, RM50, RM100, RM200, RM500, RM1,000
How to Order via App: https://help.shopee.com.my/portal/article/78447-[Digital-Products]-How-do-I-purchase-a-Shopee-Gift-Card%3F
Lazada
Value / Denominations: RM50, RM100, RM150, RM200, RM500, RM1,000, RM2,000
Order Online: https://www.lazada.com.my/catalog/?q=lazada+gift+card&_keyori=ss&from=input&spm=a2o4k.pdp_revamp.search.go.34cd2f29zFhvAd
Zalora
Value / Denominations: RM75, RM150, RM200
Order Online: https://www.zalora.com.my/gift-card/
Top F&B Online Gift Cards / Vouchers in Malaysia
KFC
Value / Denominations: RM5, RM10, RM20, specific product
Order Online: https://vouchers.kfc.com.my/
Pizza Hut
Value / Denominations: RM5, RM10, RM20
Order Online: https://www.pizzahut.com.my/vouchers
Texas Chicken
Value / Denominations: RM5, RM10, specific products
Order Online: https://vouchers.texaschickenmalaysia.com/
Tealive
Value / Denominations: RM7, RM10, specific product
Order Online: https://tealive.store.egift.asia/
Starbucks
Value / Denominations: RM20, RM50, RM100, specific products
Order Online: https://starbucks-my.store.egift.asia/
Perk Coffee
Value / Denominations: RM25 to RM2,000
Order Online: https://perkcoffee.co/my/product/gift-vouchers/
Baskin-Robbins
Value / Denominations: RM5, RM10, specific products
Order Online: https://baskinrobbinsmalaysia.store.egift.asia/
Secret Recipe
Value / Denominations: RM10, RM50
Order Online: https://secretrecipe.store.egift.asia/
Eat Cake Today
Value / Denominations: RM100, RM150, RM200
Order Online: https://www.eatcaketoday.com/products/gift-card
Royce
Value / Denominations: RM50, RM100, RM150, RM200
Order Online: https://royce.com.my/search?type=product&q=voucher
Top Travel Online Gift Cards / Vouchers in Malaysia
Malaysia Airlines
Value / Denominations: RM50 to RM1,500
Order Online: https://vouchers.malaysiaairlines.com/en-gb/gift-cards/birthday-gift-card
Klook
Value / Denominations: RM20, RM50, RM100, RM200
Order Online: https://www.klook.com/en-MY/klook-gift-card/
Top Entertainment Online Gift Cards / Vouchers in Malaysia
Google Play
Value / Denominations: RM50, RM100, RM200
Order Online: https://play.google.com/about/giftcards/
Apple
Value / Denominations: USD25 to USD2,000
Order Online: https://www.apple.com/shop/buy-giftcard/giftcard