Shop for Creative Gifts
Tufting is a traditional craft that has been around for centuries. It involves weaving and knotting yarn or fabric to create the tufted design, usually rugs and cushions. There are a few tufting workshops today in Malaysia for you to learn about the craft and handmake a unique and special gift. Here are some tufting workshops for you to explore.
TuftMe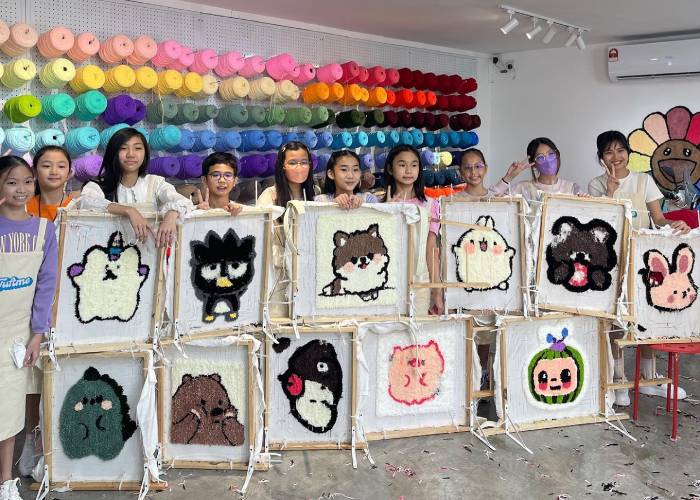 In this hands-on instructional class, participants will receive detailed guidance on tufting, operating the tufting gun, design transferring on primary tufting cloth, tufting techniques, and finishing your bespoke rug piece.
Website: https://www.tuftme.com/
Tuft Space
At Tuft Space, you get to experience a modern take on traditional rug making, using a tufting gun to bring art from 2D to LIVE.
Website: https://www.tuftspace.com/pages/rug-tufting-workshop
Kapetto
Website: https://www.instagram.com/kapettokl/
Root Studio
A cozy space to cuci mata and freshen up your minds
Website: https://www.instagram.com/rootstudio.my/
D'Rug Tufting Studio
Website: https://www.instagram.com/drug_kl/
Rug Me Buddy
Home of the finest quality custom tufted rugs & supplies. Hand-tufted in the heart of Ara Damansara, Petaling Jaya.
Website: https://www.rugmebuddy.com/
Tufting Society
Website: https://www.facebook.com/tuftingsociety/
Tutu Tufting Studio