Shop for Creative Gifts
Is someone you know and love celebrating the exciting milestone of home ownership? If that's the case, it's always a good idea to show your support with a thoughtful house-warming gift. While there's nothing wrong with gifting them a bottle of wine you grabbed on the way to the party, if you want to get them something more practical and meaningful instead, there are plenty of gift ideas on this list that they'll be sure to love!
Here are our top 10 house-warming gift ideas, in no specific order:
Diffuser
If you're looking to relax after a stressful day at work, a diffuser can make all the difference! Essential oil diffusers work by emitting essential oils into the air—allowing you to inhale and absorb the benefits into your body to aid in relaxation and improve sleep quality. With the right essential oils, a good diffuser will not only make your space smell pleasant and inviting, but also repel insects and eliminate bad odors.
Gift Idea: MUJI Aroma Diffuser
Robot Vacuum

A robot vacuum is the ultimate home accessory for the busy professional, tired housewife, or anyone who hates doing housework. Easy-to-use with customizable settings, you can decide on the robot vacuum's cleaning path and timing without any fuss! Some robot vacuum models even come with a built-in camera and WiFi so you can monitor the robot's progress through your smartphone when you're out.
Gift Idea: Mi Robot Vacuum-Mop P
French Press Coffee and Tea Maker

For the friend that loves coffee and/or tea, you can gift them a french press coffee and tea maker! Now, they can wake up in the morning and make their tea or coffee just the way they like it right before they go to work. Available in a range of prices and sizes, this is a practical yet inexpensive housewarming gift for coffee and tea lovers!
Gift Idea: Z Plus French Press
House Plant

Adding more green, luscious leaves to the home can be a great way to freshen up the place and create a calming environment. With their symbolism of growth and change, house plants are a great gift option for those starting a new chapter in their lives. Not to worry, there are various hard-to-kill, low-maintenance house plants to choose from for those who do not have a green thumb! Our favorite hard-to-kill house plant is the Pothos because of its ability to withstand nearly pitch-black conditions as well as under- and over-watering.
Standing Mirror

A standing mirror is the perfect gift for your fashionable friend—great for OOTD checks or for taking selfies before heading out! Besides that, it also serves as an accent piece to the closet or bedroom, making the space feel larger and more luxurious.
Gift Idea: IKEA KNAPPER Standing Mirror
Toaster Oven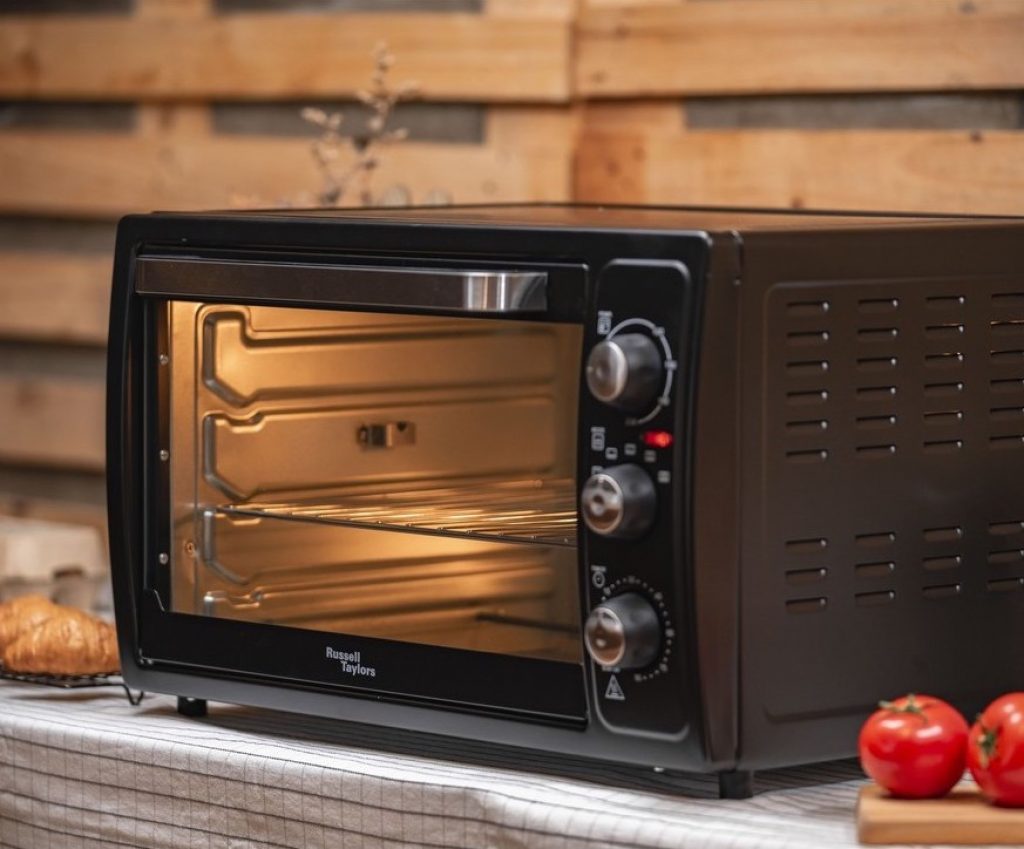 One of the best gift choices for new homeowners who like to cook at home is the small but powerful toaster oven. With its small footprint and ability to make a wide range of delicious foods from toasting bread to baking biscuits and even grilling chicken wings, the mini toaster oven is a definite keeper!
Gift Idea: Russell Taylors Oven Toaster OT-60 (60L)
Air Fryer

Just like the toaster oven, the air fryer is also another great gift for home chefs. While they are both convenient and easy-to-use cooking appliances, the air fryer is a better choice for homeowners who want to cut back on fat intake as it does not require any oil to cook food. This is because the well-distributed heat in the air fryer will bake and cook your food perfectly, allowing you to reduce extra fats in your diet.
Gift Idea: PerySmith AirFryer Ecohealth II Series PS1521
Smart Speaker

Smart speakers are great gifts for the modern home to provide audio output from a TV, smartphone or other device, and to control other smart devices at home wirelessly. The best part is that these smart speakers usually come in compact designs that fit just about any space. Some models are also humidity resistant so you can even use them in the bathroom!
Gift Idea: Sonos Smart One Speaker
Smart Light Bulb

No more getting out of bed to hit the light switch! If you want to make your loved ones' home just a little smarter, smart bulbs are a great place to start. Most options are relatively cheap, and they're easy to install—in lamps, pre-existing light fixtures, or anywhere you would install a traditional bulb. With the smart light bulb, you can control the lights, set timers and schedules, and even change colors with just your smartphone or your voice if you have a smart assistant.
Gift Idea: Mi LED Smart Bulb
IKEA Gift Card

If all else fails and you're still not sure what to buy, why not let them choose for themselves? Home to thousands of ready-to-assemble furniture, kitchen appliances, and home accessories, your loved ones are sure to find something they'd love from IKEA. An IKEA Gift Card means they get to pick whatever they want, whenever they want to. There are no limitations on how many times it can be used and it is also available in any amount from RM50 to RM1,000.
Gift Idea: IKEA Gift Card