Shop for Creative Gifts
With the rise of online shopping, more independent homegrown brands have been popping up in our local fashion scene in Malaysia.  So if you're out on a fashion hunt to fill your closet, why not #SupportLokal at the same time? From clothing apparel to shoes, there are plenty of local designer brands known for their quality pieces that are versatile, comfortable yet stylish for all ages and genders.
Here are 10 homegrown fashion designer brands we know you'll love!
You might want to check out these 10 popular Hijab brands in Malaysia too.
Kittie Yiyi
Known for her eclectic and quirky sense of style, fashion designer Kittie Yiyi channels that same energy into her clothing brand. Founded in the year 2015, the brand reflects the designer's everyday lifestyle—colorful, fun, quirky, charming, unusual, odd, adventurous, you name it all.  And just like Kittie herself, her brand aspires to create safe, colorful, innovative, comfortable, and versatile clothes that encourage both women and men to let their individuality shine.
Website | Facebook | Instagram
KANOE
At KANOE, the brand takes joy in creating modern pieces of batik wear from assorted beautiful batik prints across Indo-Malaya. Sourcing only the best fabrics from around the globe, KANOE aims to create special pieces that tell a story and develop their own unique prints from time to time. KANOE also works with local businesses, artisans, communities in need, and charitable trusts from around the globe in some of their collections.
Website | Facebook | Instagram
Pestle & Mortar Clothing
Established in the year 2010, Pestle & Mortar Clothing isn't just about what you wear, but also a projection of our personal lifestyle, culture and homeland. Using apparel as a canvas for their stories, their streetwear designs pay homage to culture, heritage, and things we find familiar whilst growing up in South East Asia. Over the years, Pestle & Mortar Clothing has even collaborated with brands such as Petronas, KFC, Honda, and Shopee.
Website | Facebook | Instagram
Christy Ng
From Christy's personal experience of having to purchase shoes of inferior quality because of the price tag, she has made it her focus to designing shoes that are comfortable, affordable, and fashionable. Today, Christy Ng has expanded its offerings to quality bags and other leather goods. The brand also has 7 stores across Malaysia and an e-commerce platform that serves a global audience. Some of its collaborations include major brands such as OPPO, Starbucks, DHL, and local celebrities like Yuna and Scha Alyahya.
Website | Facebook | Instagram
Sometime by Asian Designers
Sometime By Asian Designers is a bag and accessories specialist company that co-designs with very select established, creative and impactful Asian designers and fashion icons. The brand avoids using animal skin as much as possible in the production of their bags, and each bag is semi-handmade to ensure attention to detail and quality. As such, their designer bags are produced in limited quantities to maintain exclusivity. Some of their notable collections with other fashion icons include Neelofa, Rizalman, and Alia Bastamam.
Website | Facebook | Instagram
Doublewoot
Founded by Helen Tan and her sister in 2005, Doublewoot is a Malaysian-grown fashion label specializing in women's apparel that exceeds expectations of style and quality. With the passion both sisters have for fashion, today, Doublewoot produces thousands of designs all solely manufactured in their factory based overseas and ships internationally to a global audience. Doublewoot also launches a new collection every once or twice weekly and their pieces cater to a variety of sizes and occasions.
Website | Facebook | Instagram
NIKO & CLARE
NIKO & CLARE is a fresh new clothing line that aims to create the finest choice of apparel for women and their children as they celebrate every moment, turning them into unforgettable memories. This brand is also the brainchild of singer, YouTuber and content creator Charis Ow and her business partner Niniek Sugiarti. Inspired by their mutual love of fashion and a gap in the market for "Mommy and Me" clothing, the duo sets out to design comfortable yet stylish matching pieces for mother and child.
Website | Facebook | Instagram
dUCk
Founded by entrepreneur Vivy Yusof, dUCk launched in May 2014, and was born out of the love for well-branded scarves, aiming to convey the message that wearing scarves should be a celebrated act among women. Today, dUCk is a fun, expressive and inspiring global lifestyle brand completed with bags, accessories, ready-to-wear, home & living, beauty care, and just the things you use every day, besides the hijab.
Website | Facebook | Instagram
Naelofar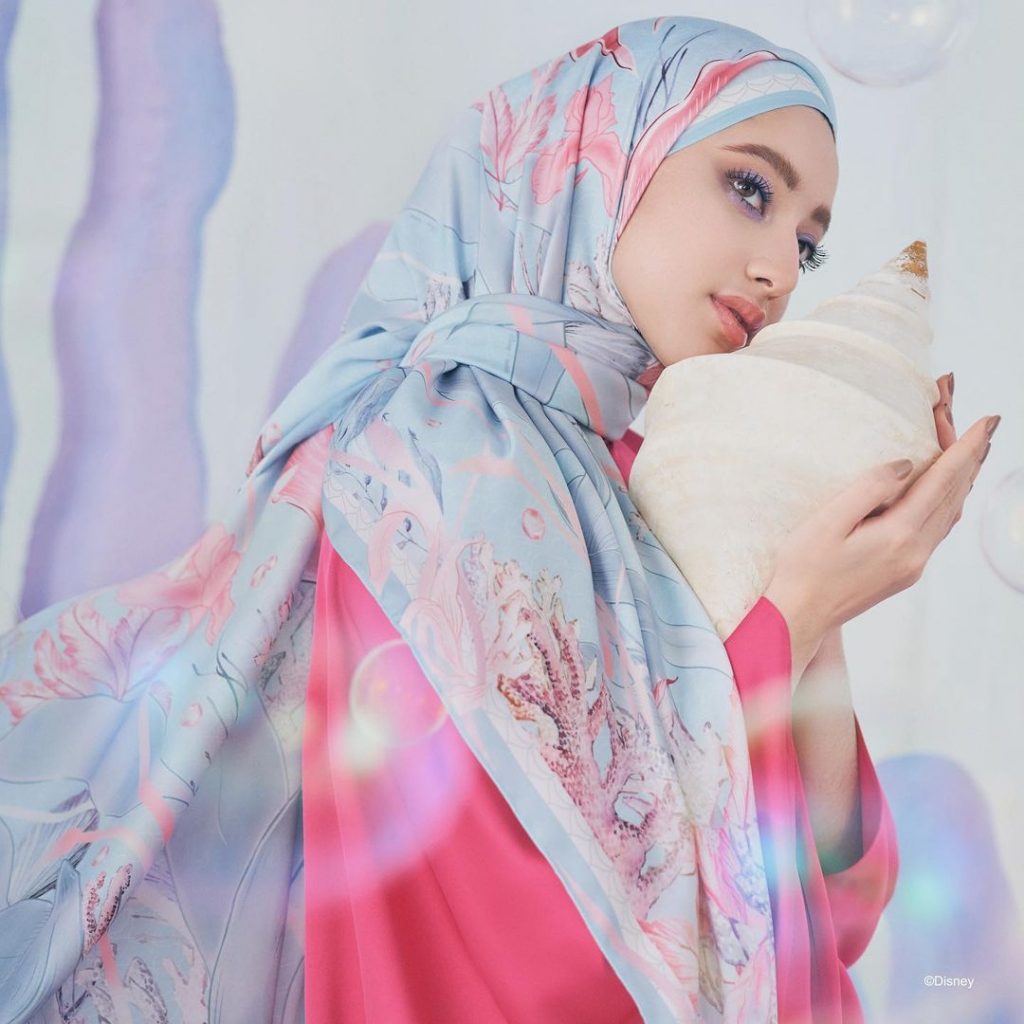 Naelofar is a modest-wear brand founded by prominent Malaysian celebrity and entrepreneur, Neelofa in 2014. Through its core brand promise 'Go Far', Naelofar aims to inspire women to always feel confident and empowered by their decision to choose modest wear. With premium quality options and accessible prices, Naelofar's range of stylish hijab, apparel, bags and accessories have reached the hearts of modest fashion lovers worldwide, namely Singapore, Indonesia, Dubai, Germany, UK, the US and many more.
Website | Facebook | Instagram
B.Adore
Back in 2013, B.Adore started off as a small online retailer that only sold women's bags. Now, while still focusing on designing their own custom-made bags, they have expanded to wallets, footwear, clothing, accessories, and more in order to cater to a wider global audience. B.Adore also prides themselves in their exceptional quality and attention to detail. Each collection is meticulously crafted with fine custom-made microfibre materials, delicate detailings, and complemented with B.Adore self-manufactured signature gold hardware.